Leatherbacks Restaurant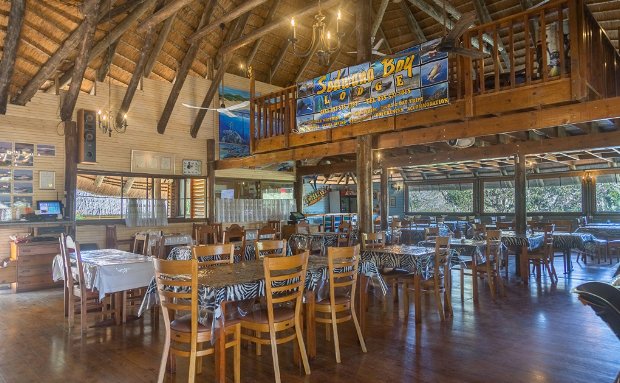 Sodwana Bay Lodge has much to offer when it comes to eating out. We cater for all ages!
The lodge restaurant - Leatherbacks Seafood and Grill, boasts a varied menu, attentive service and a relaxed and friendly atmosphere.
Tour groups, diving groups or school groups, we are here to accommodate your catering and dietary needs.
And for those who love to relax on hot sunny afternoons, you can spend it at the lodge's popular poolside bar with a refreshing cocktail.
The restaurant and bar are both fully licensed.
Leatherbacks Seafood and Grill Restaurant is open from the following times:
07h00 to 10h30 for breakfast
12h00 to 17h00 for lunch
18h30 to 22h00 for dinner